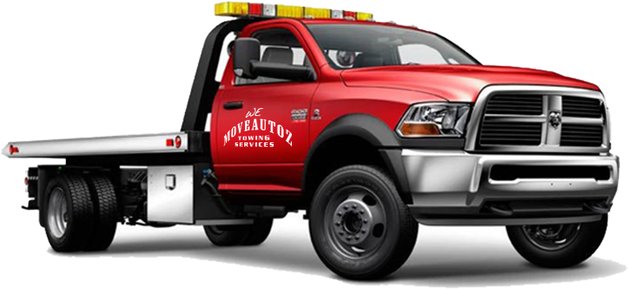 We are a young and growing tow truck company in Toronto only being conceived in 2011 but fully concentrated on the values of customer service. Our service is based on making you, our customer, completely satisfied with our Toronto Towing service. 
Our vision and beliefs are: a satisfied and content customer shall be a lifelong relationship. This is evident with MoveAutoz, as we work hard at building a strong repeat referral and word of mouth clientele list. 
"Be Moved By Us"
Authentic, Honest, Prompt, Reputable, Sound, Loyal are some of the descriptive words that help to divulge our presence in the Towing industry.
With all of the commotion these days with outrageous towing and storage bills, we continue to use an honest pricing structure. Be sure to be quoted for services with answers in detail and reasoning.
We offer Towing Services in the City of Toronto & GTA including Towing in Regional Municipality of York and all surrounding areas.
Towing Service in Downsview,
Towing Service in Kleinburg, 
Towing Service in North York,
Towing Service in Concord,
Towing Service in Woodbridge,
Towing Service in King City,
Towing Service in Aurora,
Towing Service in Newmarket
Towing services in Gormley,
Towing services in Kettleby
We provide Vaughan Towing Services to nearby Highway 400. We offer Vaughan Tow Trucks and Vaughan Roadside Assistance to nearby Vaughan Mills Mall, Canada's Wonderland and other businesses and residents in the area.
We Float Equipment in and around Toronto and York Region. We haul cars and trucks, bikes and boats. If you need to have something moved, we are the Best Towing Company you'll want to use.
Make the right choice and choose MoveAutoz Towing to transport your vehicles.

NICOLE SCHULZ
The BEST vehicle assistance I've ever had. They were quick, accommodating and friendly and I couldn't have asked for a better experience! Thank you so much!

MAHMOON RASHID
Absolutely abysmal service! It was on time and mike was the tow truck driver who was extremely nice and was very professional. Thank you so much for helping me in this time of need!

SHARAREH SHOKRI
Great service. On-time, professional and price was very reasonable.

Kelly Kavanagh Salmond
Best Tow service, hands down! You know when you find someone particularly good and helpful, and then you recommend them by saying "Oh that? I gotta guy." Well, I gotta guy! Bing is fantastic! Strongly recommend it in any situation!
