turf war in Canada 2020
It was a reckless surge of crime that has plagued the Greater Toronto Area for almost three years. A  turf war between towing companies that led to murders, fire, gang abuse, threats of violence.
In the competitive towing world, besides corruption, threats and violence are not out of place. This is especially true in the world of chasers — tow-truck operators whose livelihood comes from being faster than their competition to accidents scenes.
Corruption is not new in the tow truck industry. In Canada, we have seen tow-truck drivers working for a kickback system in Ottawa with police officers. 
Profit Race leads to road rage, abuse and intimidation in the tow-truck turf wars of the GTA
In Ontario, vehicles are towed every day for a host of reasons, ranging from illegal parking to breakdowns or dead batteries. With collision towing, is this the real money, or "accident chasing."
A vehicle that has been in an accident usually requires more than just a tow from one point to another. It will need maintenance work, and the driver will need therapy. It's an open industry secret that shops and rehabilitation centers would pay tow truck drivers to carry them, clients, for their businesses. Because of these payments, a single car can yield thousands of dollars, and chasers are fighting for every job on the roads.
The company that cleans up after collisions involving cars is both lucrative and highly corrupt. The bad tactics in the past year and a half have threatened drivers, lawyers and the public. How did things get so bad?  What are the police and regulators going to do to stop them?
The lack of provincial legislation also means that there is no provincial instruction or safety and equipment requirements, and there is no uniform complaint procedure, which can make it difficult for customers to know who to trust.
Ontario Provincial Police Inspector Doug Fenske said:
Every one of them wants to tow, they're willing to fight each other, knock each other off the lane and drive dangerously – putting everyone at risk.
A YouTube Channel "Fair Towing of Ontario" has recorded the video that shows three large tow trucks run into one another on an Ontario highway to be the first on the scene and get the profits.
Joey Gagne, president of Abrams Towing said:
He is afraid that the violence will scare those good people away from the business.
Project Platinum against turf war
Toronto Police first admitted that there was a "turf war" going on in the towing industry which last summer after at least seven drivers were caught up in a gun and gang raid called Kraken Project in the east end of the city. The tow truck traffickers also alleged to have worked with repair shops and physiotherapy clinics that were either in for kickbacks payment given to them. It is not over, either. In this continuing investigation the police plan to make 30 more arrests.
"The towing firms have collaborated with the auto repair shops, car and truck rental companies well, to commit their frauds," police said.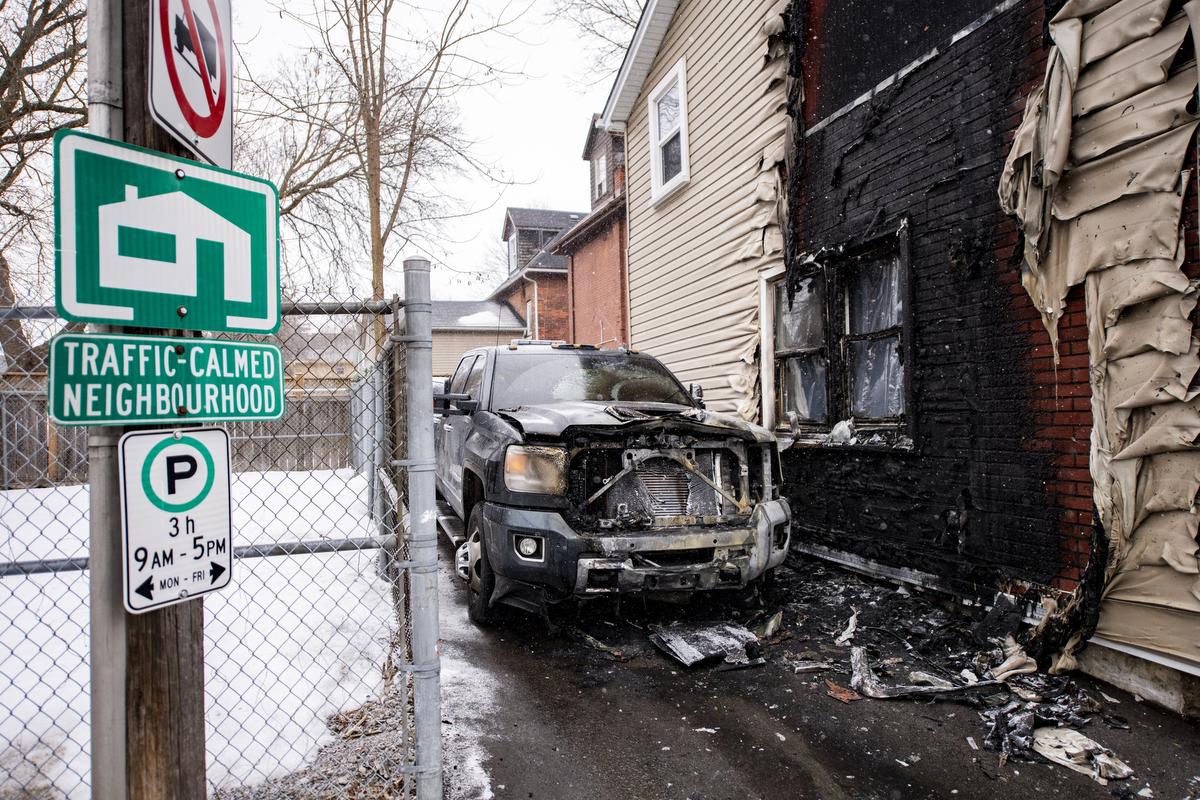 Canadian Police Crack Down on Toronto Tow Truck Turf War
Many forces working together in a police operation called "Platinum Project" in which Canadian police brought charges against 20 people connected to a turf war between tow truck companies that in the last three years resulted in four murders and at least 30 arson attacks. And over 200 charges filled against involving in these crimes.
Police also confirmed that the search warrants include:
Police carried out 40 Search warrants. Canadian police seized 11 tow trucks that are involving in such severe crimes with 16 handguns, 13 shotguns, nine rifles, one machine gun, one air pistol that can be converted into a .22-caliber rifle, a sawed-off shotgun and three high-capacity drum magazines. Two Teasers, Brass Knuckles and thousands of ammunition also captured by the police. In addition to $500,000 in cash, they also confiscated 5 kilograms of cocaine, 1.5 kilograms of coke, 1.25 kilograms of meth, and 1.5 kilograms of cannabis.
Note:

This is an ongoing operation, Anyone having information can call York Region Police and intelligence services at 1-866-876-5423, ext. 7818, or Crime Stoppers anonymously at 1-800-222-8477.
Need tow help?? 
The CAA released a list of eight Ontario driver rules, known as the "Towing Bill of Rights."
Unless otherwise instructed by the police. You have the right to determine who can tow your vehicle and to which location.

Before towing begins, permission to tow form must be signed, unless you have an auto club membership.

Before receiving payment, the towing company must provide you with an itemized invoice.

The final bill cannot surpass the agreed price by more than 10%.

You can pay by credit card if you prefer.

Moreover, you can use your car for your personal belongings during business hours when it is stored in a towing facility.

You have to tell a tow operator of where your vehicle will tow.

Tow operators must report whether they obtain a cash reward for towing your vehicle to a specific repair shop.
Towing services are prevalent in Toronto and Vaughan York Region regardless of when and where your automobile breaks down. You can be sure that at least some of the best towing companies will be able to render assistance. Pick the best and choose us to be your provider and plug us into your phone for future needs.
MoveAutoz Towing professionals provide reliable, safe towing for regular cars, sports cars, SUVs and small trucks regardless of the method. We are also featured in the Top 25 Towing and recovery list that adds incredibility to our business. Contact us or call us at +416-567-9965 to book your truck and get the help that you deserve during your time of need.