You have the right to choose your towing company/operator
According to the Bill of Rights, you have the right to choose your own towing company whatever the situations are.
Let's be frank here, it's some very scary stuff that has been going on in Toronto and the surrounding areas related to the towing company /industry. You have heard of all the violence between rival towing companies and the tow trucks battling for turf. Chasers chasing accidents, to become first on the scene, to try to lock up the tow. They are driving recklessly and dangerously, through the streets or the shoulders of the 401, to get past the thousands of commuters obeying the MTO rules of the roads who are stuck on the highway because of the 5 car pile-up ahead that just closed the entire highway.
Well, guess what? It's a common thing for a tow truck company to have these such drivers and not be classified as a chaser or a chasing company. Even the police contracted towing companies who speed to get to the scene of accidents and drive quickly. We knew of a case a few years back of one that was travelling 60 kilometres faster than he was supposed to.  He was stopped by the police but because the company he drove for was contracted to perform towing services for them. He was lectured by the officer, his boss was given a phone call and he was allowed to drive away. We all would have received a ticket or 2 and have had the vehicle impounded.
Obey the Laws of Road
Most tow truck drivers will obey most of the laws of the road. Be honest with yourself, almost everybody speeds from time to time whether you drive a tow truck or your personal vehicle. This is based on individual drivers and towing companies that encourage this behavior because it's part of the business, including the police contracted towing companies. Not all drivers will break 12 MTO infractions just to get to the scene of an accident. Some of them will not even break the law but simply drive through normally.
Project Platinum:
A few months back, there is a turf war going on in Toronto Canada. Different forces worked together to find out the criminals who are involved in the

Turf war in Toronto

. As a result, "Project Platinum" introduced by Canadian police, in which 200 people charge against involving in these criminal activities of tow truck turf war and seized many weapons.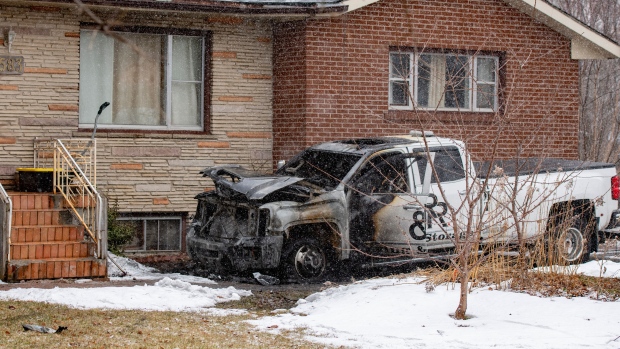 tow truck task force
I guess what I'm trying to say is that in the wake of all this violence and chaos, not all towing companies and or tow truck operators operate in the same fashion. Therefore, they should not be penalized by the new tow truck task force. This is being created by the Government to eliminate violence. (including murder, drugs, guns, arson and intimidation as mentioned in the past months).
We don't go looking for accidents, nor do we create or encourage violence. We do drive-by accidents that had just occurred. And we do get waved over by the party or parties seeking assistance.
There is a lot of good, well behaved, independent tow truck operators and small towing companies. More good than there are bad that is going to have their livelihoods affected if everything forms as the BIG contract towing companies are seeking. They, of course, would love to grasp another hand us everything on a golden platter contract!
Bad Apples in the Towing Company/Industry
The bad apples in the towing industry that are responsible for all that has happened should be criminally tried for the crimes committed as these are criminal matters. They, if convicted should not be able to operate again, period. The ones that commit these crimes involving the use of tow trucks  should be penalized by way of revoking licensing by personal name and not a companies name. As you can always change a business's name but rarely your real name. By doing this, it will deter many facets of this kind of behavior.
Towing Bill of Rights
We have By-Laws in most municipalities but they are usually non-existent in terms of being mobile and enforcing real-time moments, like after an accident and checking up on procedures and policies and "Towing Bill of Rights" and to ensure the towing company complies within their own bylaw registration with that Municipality including current towing rates on file and check for compliance.
They always ensure that we have all this material for each truck and driver when we go for renewal every year.
Let's go mobile!